Relax in the peace and comfort of a Mediterranean garden, secreted behind protective, old stones, high above the worries of the world below. A place of calm, where your imagination can take flight. Relax, make yourself at home in this garden with its romantic little nooks, and its majestic, unspoilt views across the Aude valley. A swimming pool is at your disposal.
To play music is also possible : two pianos and several guitars are at your disposal.
For evening meals, you may choose to:
Dine  at the castle (please reserve 3-4 days in advance), usually on the terrace, weather permitting, if not, then in our baronial dining-room.
The grocery store / caterer (Vival) is a 4 minute walk away. Feel free to have your meal in the garden, or in the courtyard.
Eat out:  there are two restaurants within a 5-minute walk (l'Astoria, Pizzeria Donatella).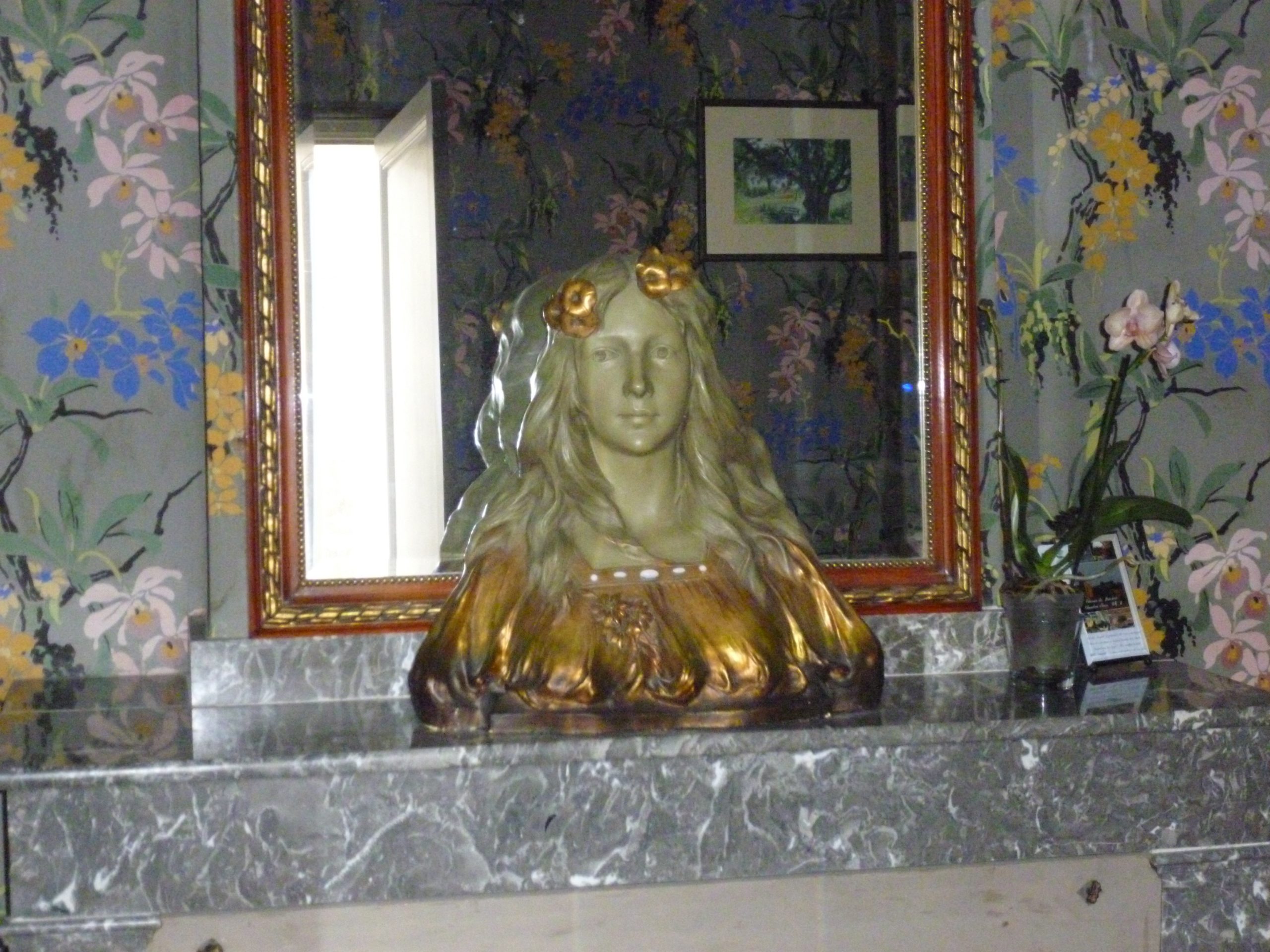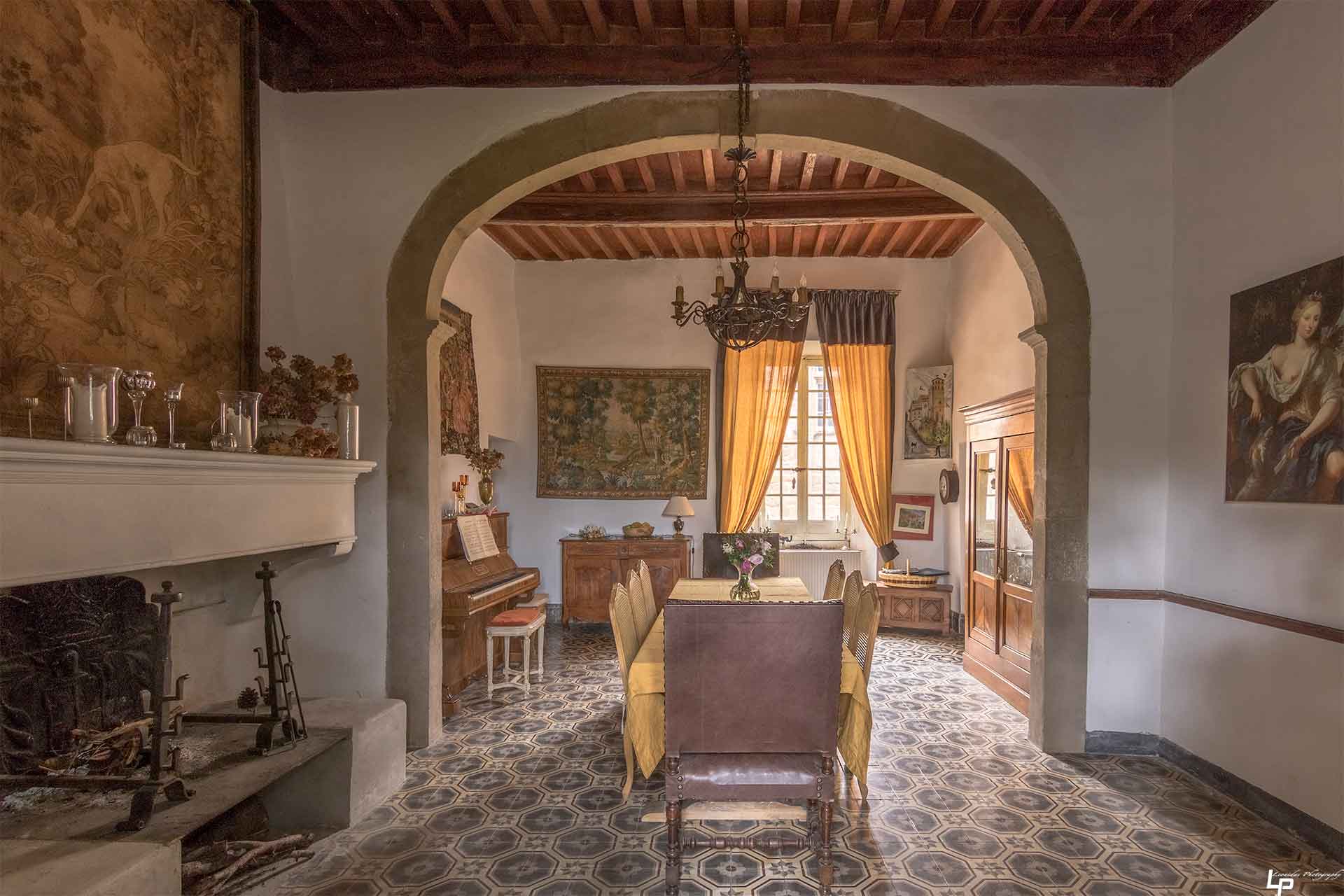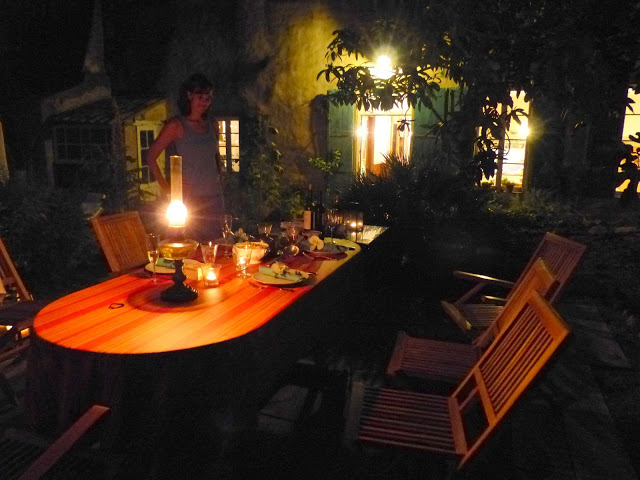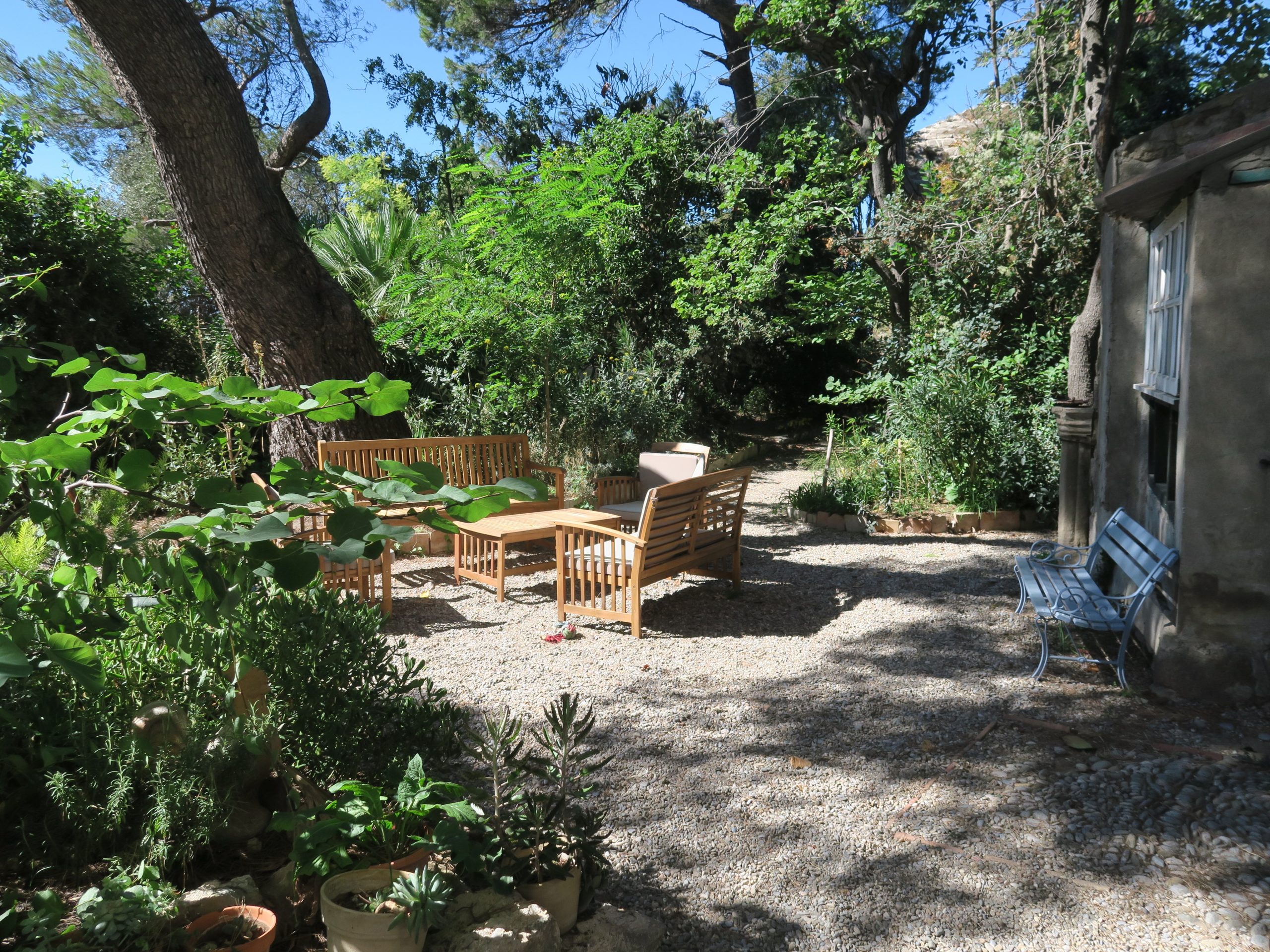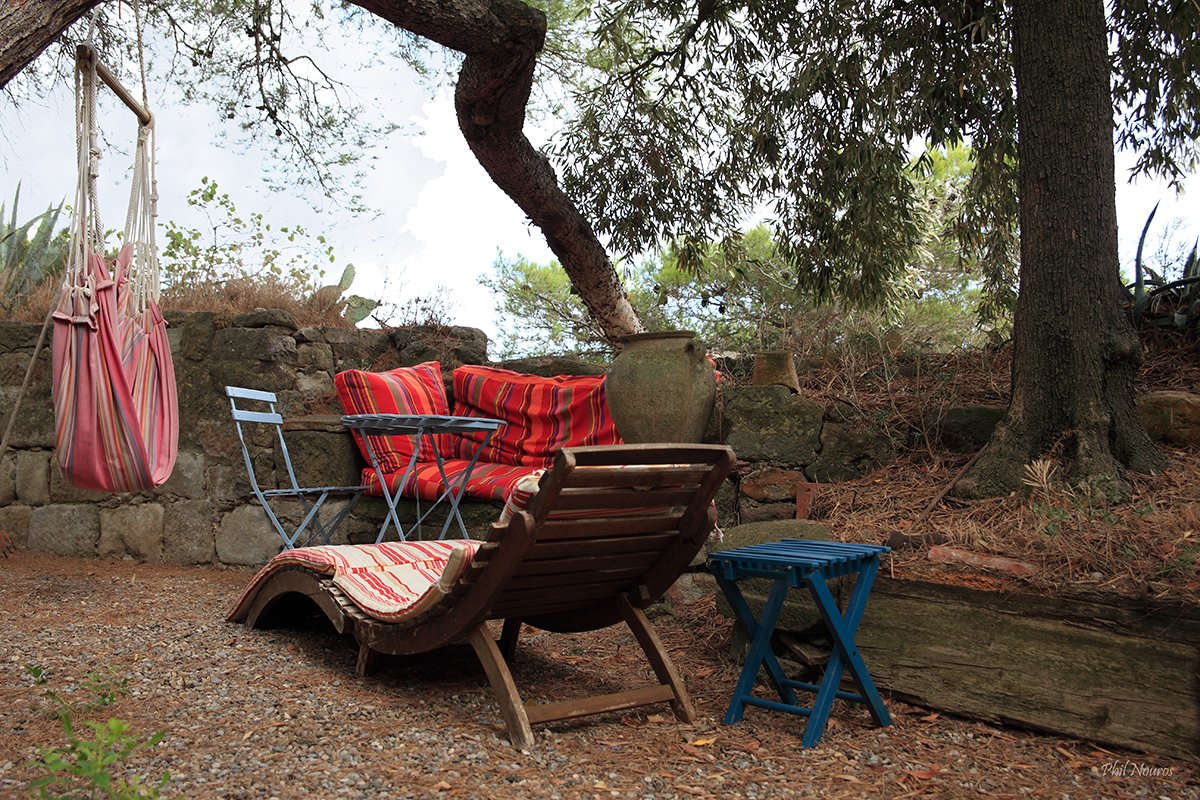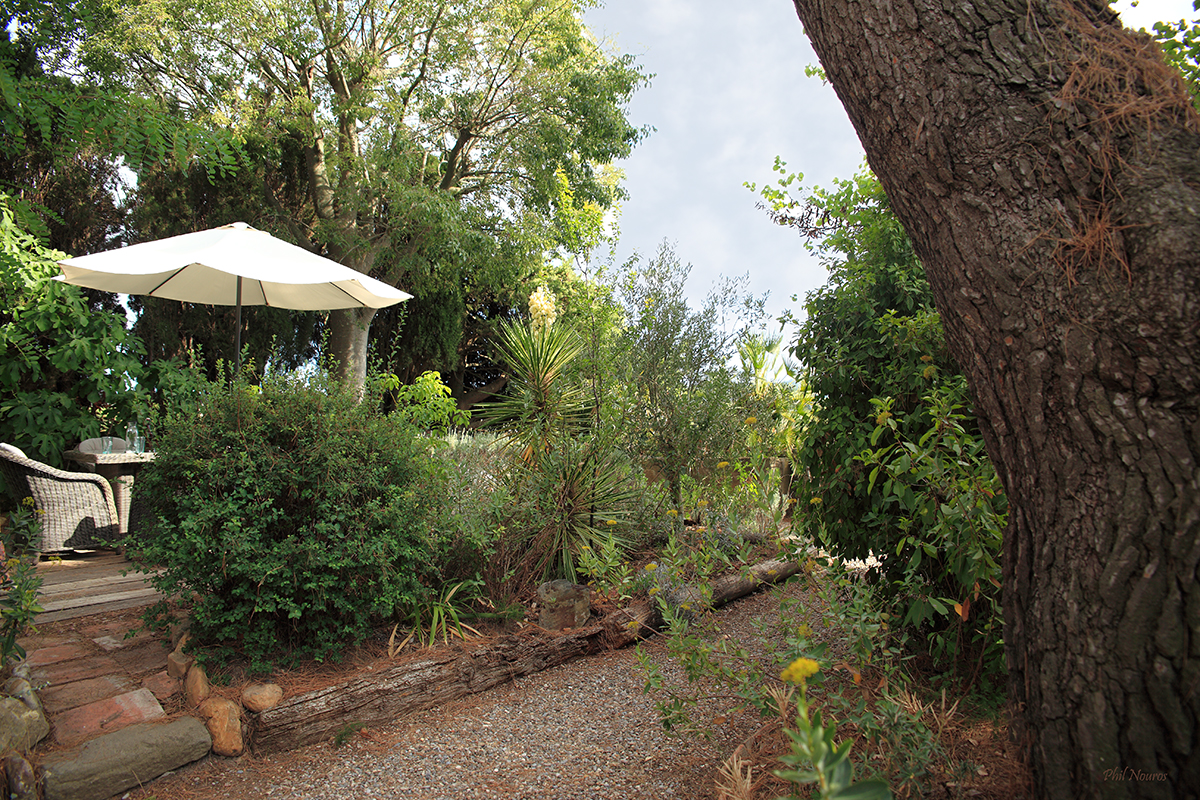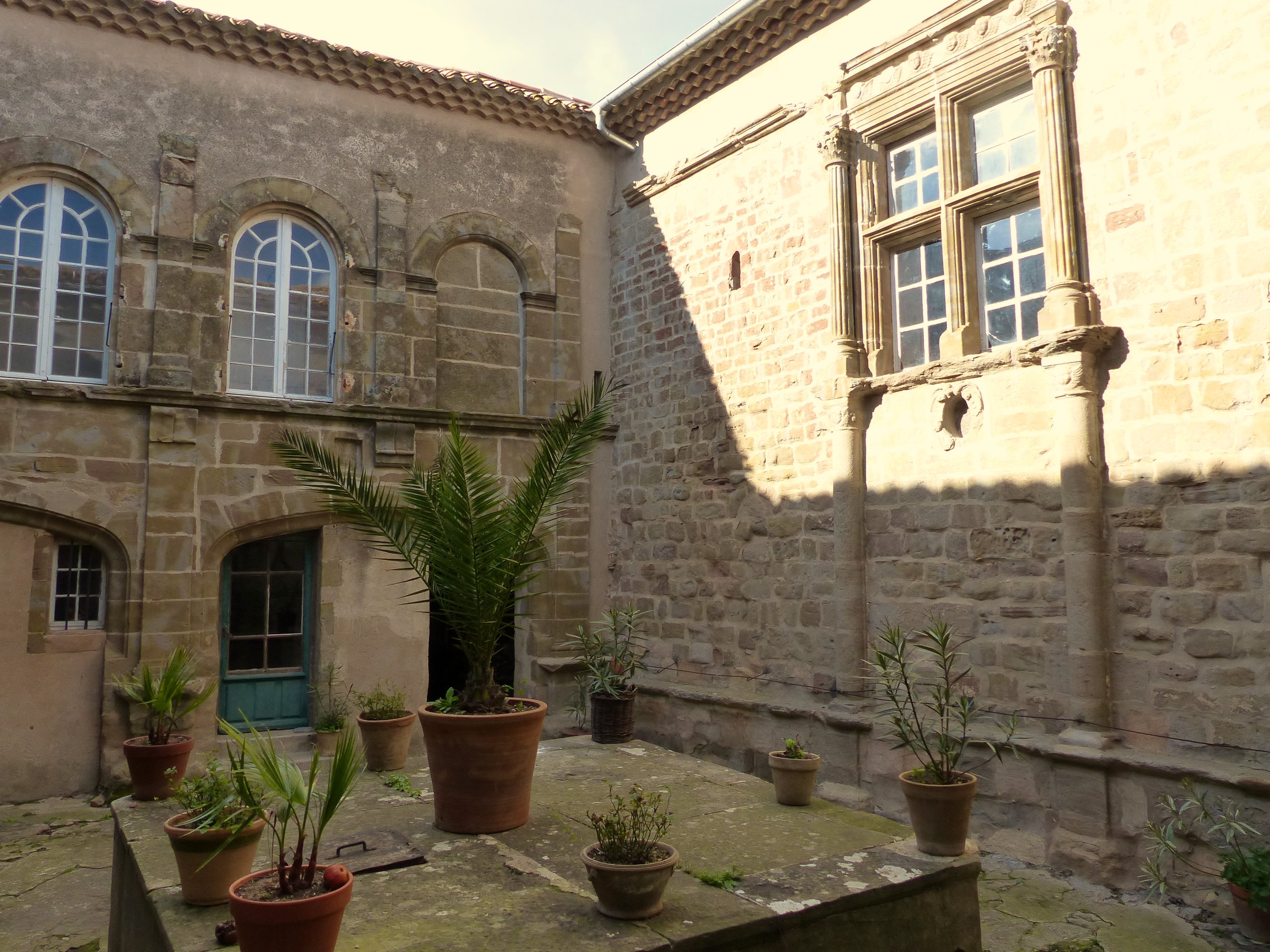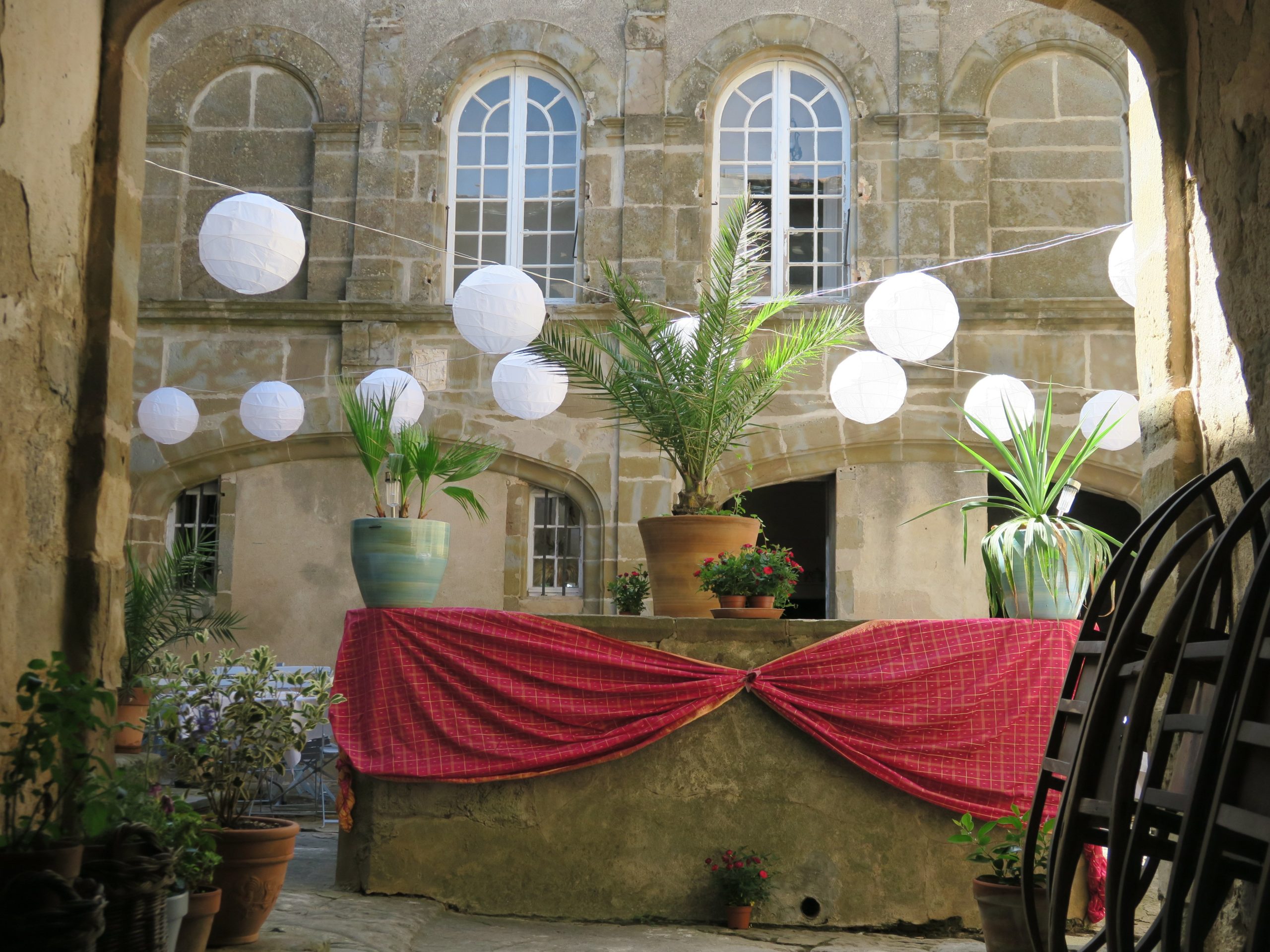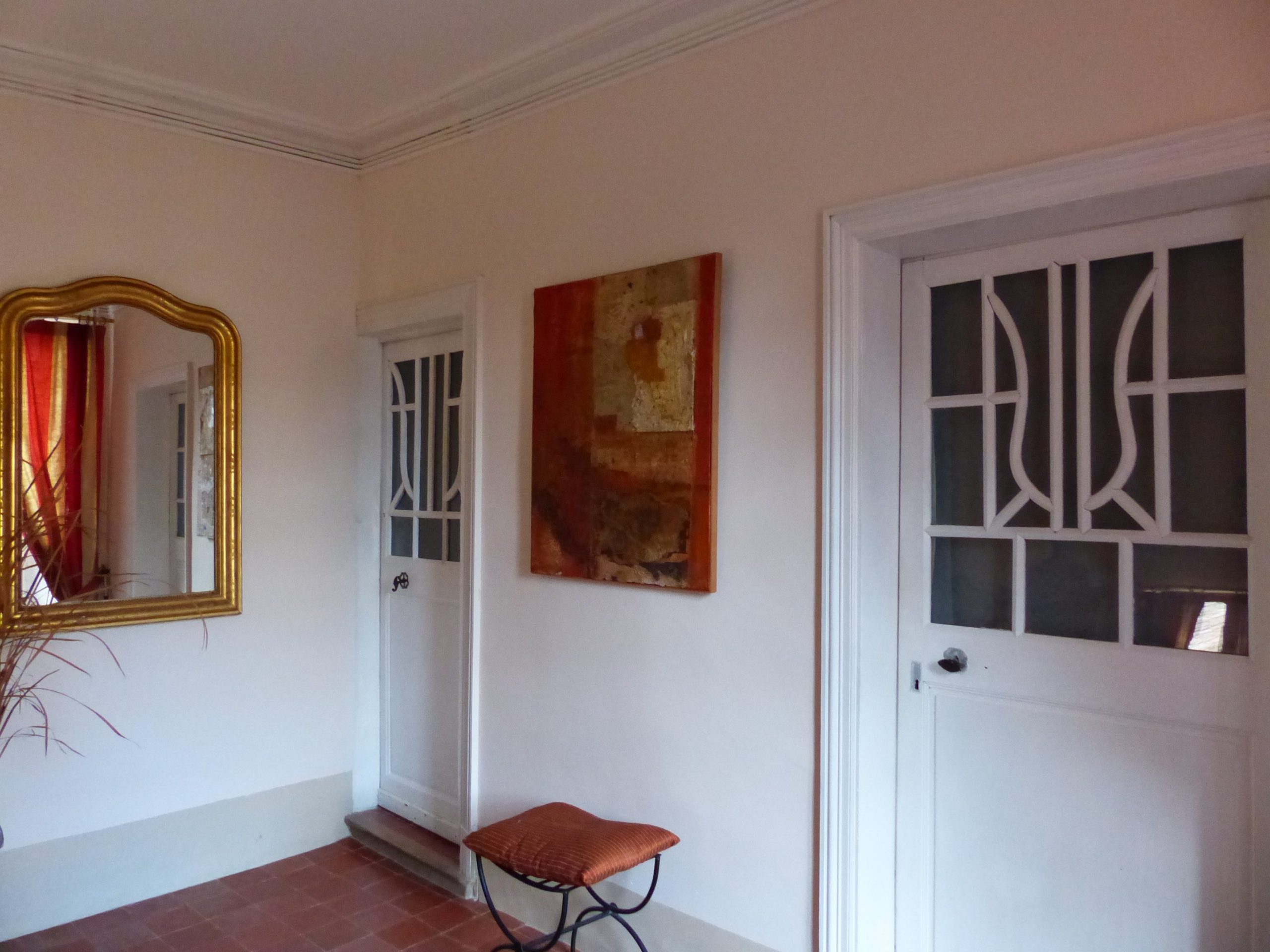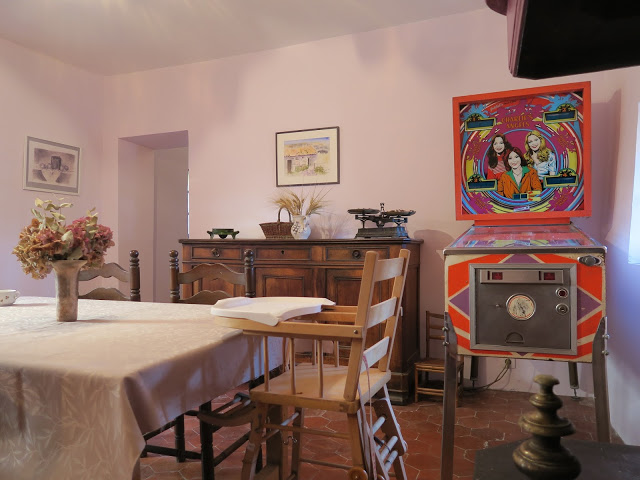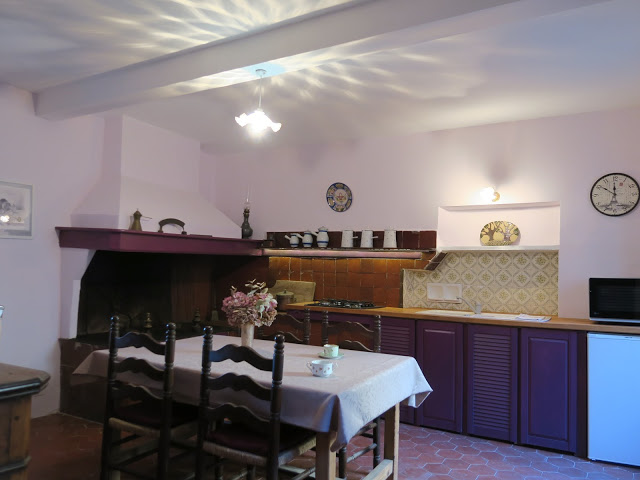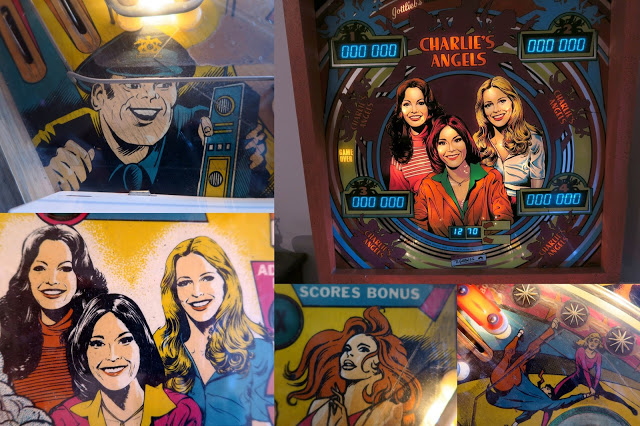 Palier Château de Puichéric
A page of history
A thousand years of history in stout walls and a tower, and an inner courtyard with 16th, 17th and 18th century façades. Indoors, 18th century painted ceilings and frescoes.
Most of the original castle was destroyed in 1355 by the Black Prince. All that remains from that period is the tower and the walls. The castle has since been altered and gradually rebuilt, with each period adding its  particular "stone" ….
It was occupied by nobility until the Revolution, then by the Reverdy family until 1990.
Comprehensive alterations (raised roofs, new interior walls and tiled floors) were undertaken in the early 20th century.
The castle became ours in 2010. When we arrived, the only heating was by firewood,  there was basic (cold) running water, and the electricity was just as rudimentary … Since then renovations and refurbishments have greatly improved creature comforts, but we have done our utmost to preserve that special ambiance of yesteryear.
Today, the castle is ready to welcome you, even if there is still work to do. We have taken special care to provide comfortable beds and bedding And the rooms are sound-proofed (even though the church bells chime hourly)…. For all that, it is still a castle with long corridors, time-honoured details, and grand stairways…